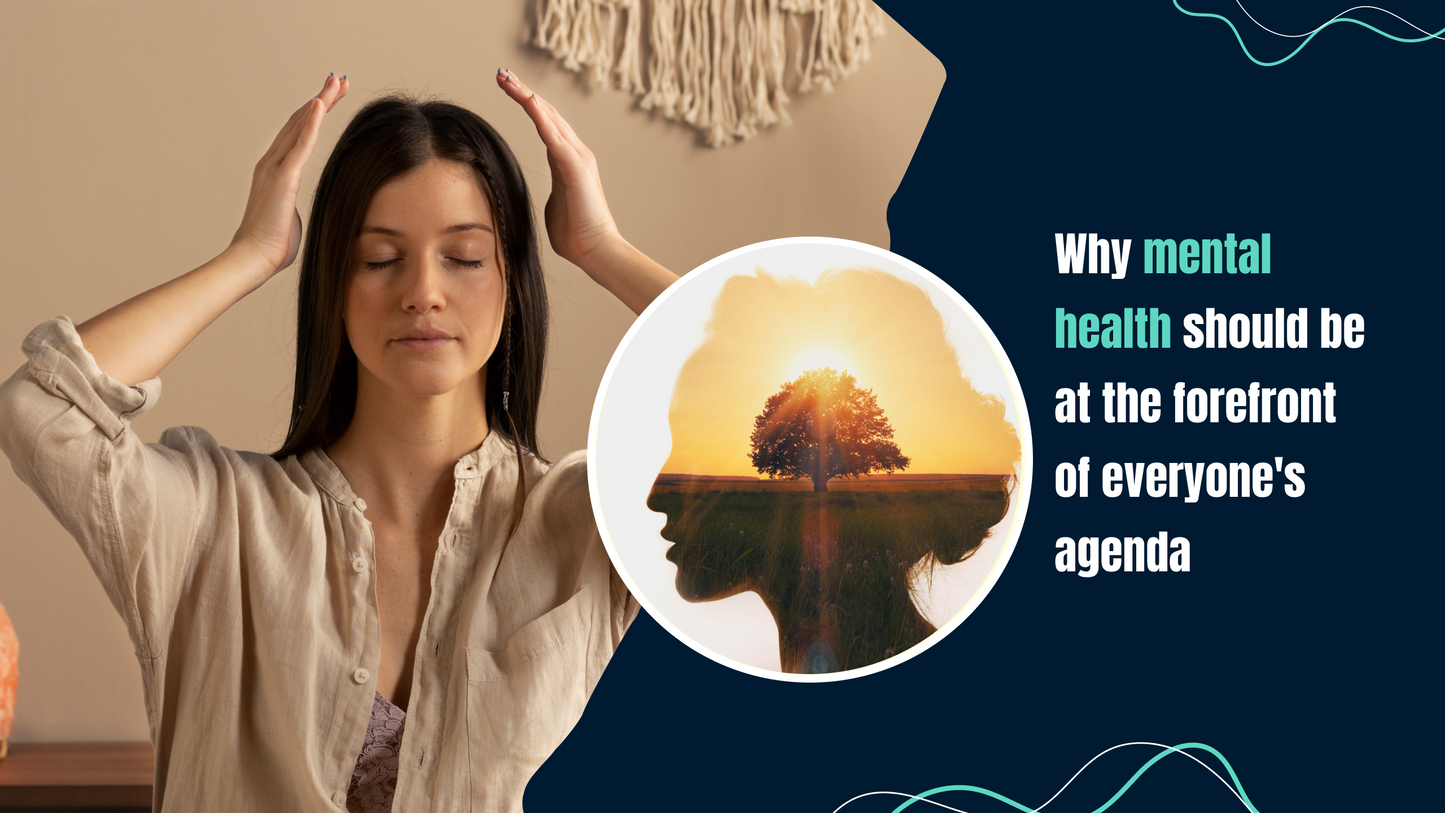 Prioritizing mental health is not a task that can be checked off and forgotten. It should be a daily focus and a top priority for everyone.
Taking regular steps to assess and improve our mental well-being is crucial.
Unfortunately, many of us only think about our mental health when we're going through tough times. However, being proactive about mental health during good periods puts us in a better position to know what actions to take when things aren't going well.
Let's explore why mental health should be at the forefront of everyone's agenda and how CBD products can contribute to mindfulness and well-being.
Mental health matters at every stage of life. It is relevant to people of all ages, although some may feel more comfortable discussing it openly. It's important for everyone to have the knowledge and tools to address mental health issues as they arise. Major life events and challenges can significantly impact mental health. Being aware of this allows us to take the necessary steps towards maintaining good mental well-being.
Prioritizing mental health is the foundation for overall well-being. Rather than considering it as an optional addition, we should view it as the core element on which everything else depends. By prioritizing mental well-being, we create a solid foundation for relationships, friendships, family, and career. Instead of relying solely on these factors to improve mental health, we can use our own mental well-being to positively influence and enhance these areas of our lives. Our sense of self-worth and self-esteem are deeply intertwined with our mental health and have a profound impact on various aspects of life, such as forming meaningful connections and managing responsibilities effectively.
Moreover, mental health has a significant impact on physical well-being. The mind and body are interconnected, so maintaining good mental health contributes to better physical health and vice versa. Physical issues can lead to declines in mental health, while poor mental health can manifest in various physical health problems.
For example, depression can cause digestive issues, and anxiety can result in sleep disturbances. Additionally, individuals with mental health conditions may have higher mortality rates when dealing with other illnesses. Recognizing the link between mental and physical health is crucial, and adopting holistic approaches that support overall well-being is important.
CBD products can be beneficial in supporting mental and physical well-being, although they are not intended to treat or cure specific conditions. CBD is known to promote a sense of wellness and mindfulness. By using CBD, we can become more attuned to our bodies and their needs. It's essential to pay attention to how CBD affects us individually and maintain awareness of our experiences. Keeping a journal can help determine the ideal dosage and timing for CBD supplements.