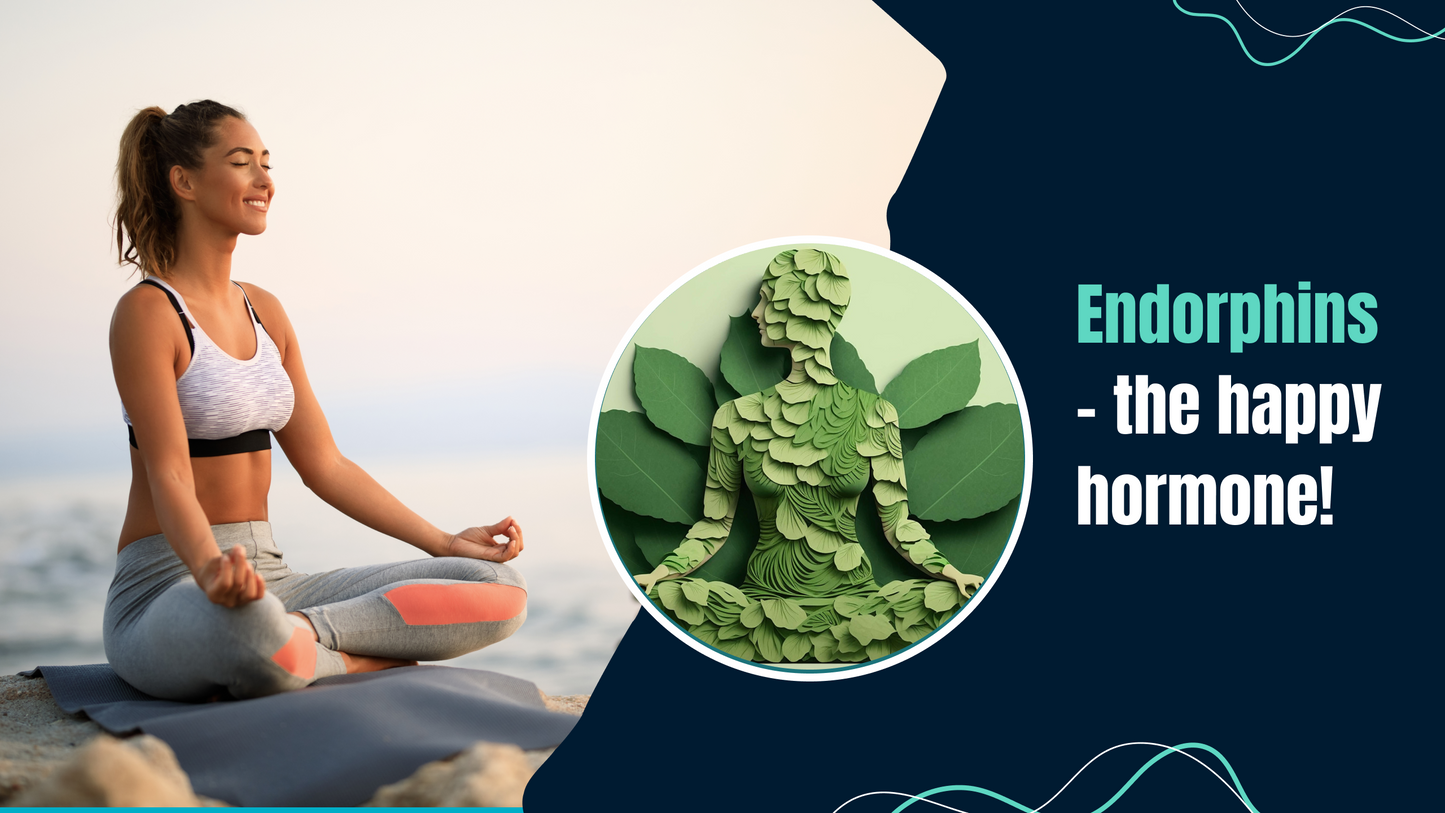 Endorphins, often described as the "happy hormone" or "feel-good chemical," are peptides produced by the pituitary gland in conjunction with the central nervous system.
They are released in the body during pleasurable events like eating, laughter, and sexual intercourse, as well as in response to challenging situations such as pain, stress, and exercise. These natural compounds help the body cope with mild trauma or stress.
Humans have more than 20 types of endorphins, with beta-endorphins being the most well-known and extensively studied. They are highly effective in providing pain relief, even surpassing the potency of morphine.
Endorphins function by enhancing pleasure sensations and blocking pain signals between the brain and body. For example, when we cry due to emotional distress, the brain recognizes the need for release and triggers the release of endorphins, leading to a subsequent feeling of calm or relief.
The fascinating aspect of our brain's ability to enhance mood is that we can actively trigger the release of endorphins.
Here are four simple suggestions to stimulate the feel-good factor:
Exercise: Physical activity not only benefits the body but also has a positive impact on mental health. Even light exercises like brisk walks or taking the stairs can generate endorphins. Engaging in around 30 minutes of vigorous exercise will further increase the circulation of endorphins in the body.
Music and Dance: Find a form of exercise that involves moving your body to your favorite music. Music has the ability to induce endorphin release and evoke joy. Choosing appropriate music for different situations can significantly impact our mood, whether it's calming meditation music to unwind or upbeat dance tracks to uplift spirits before socializing.
Laughter: Laughing is a guaranteed way to experience a surge of endorphins. Watch funny TV shows, spend time with friends who have a good sense of humor, or try laughter yoga. Engaging in laughter exercises will leave you feeling happy and it's important to make time for more of these experiences.
Creativity: Engaging in creative activities like painting, crafts, gardening, or writing can put your mind in a state of "flow." This immersive experience allows your brain to freely create, leading to a pleasurable activity and the release of happy hormones such as endorphins, dopamine, and serotonin.
As the seasons change and the colder, darker months approach, it's common to experience a dip in mood. To minimize the impact of seasonal low mood, it's essential to include CBD products in a healthy balanced diet rich in fibrous fruits and vegetables. Additionally, incorporating any of the tips mentioned above to stimulate the release of endorphins can contribute to managing mood stability.