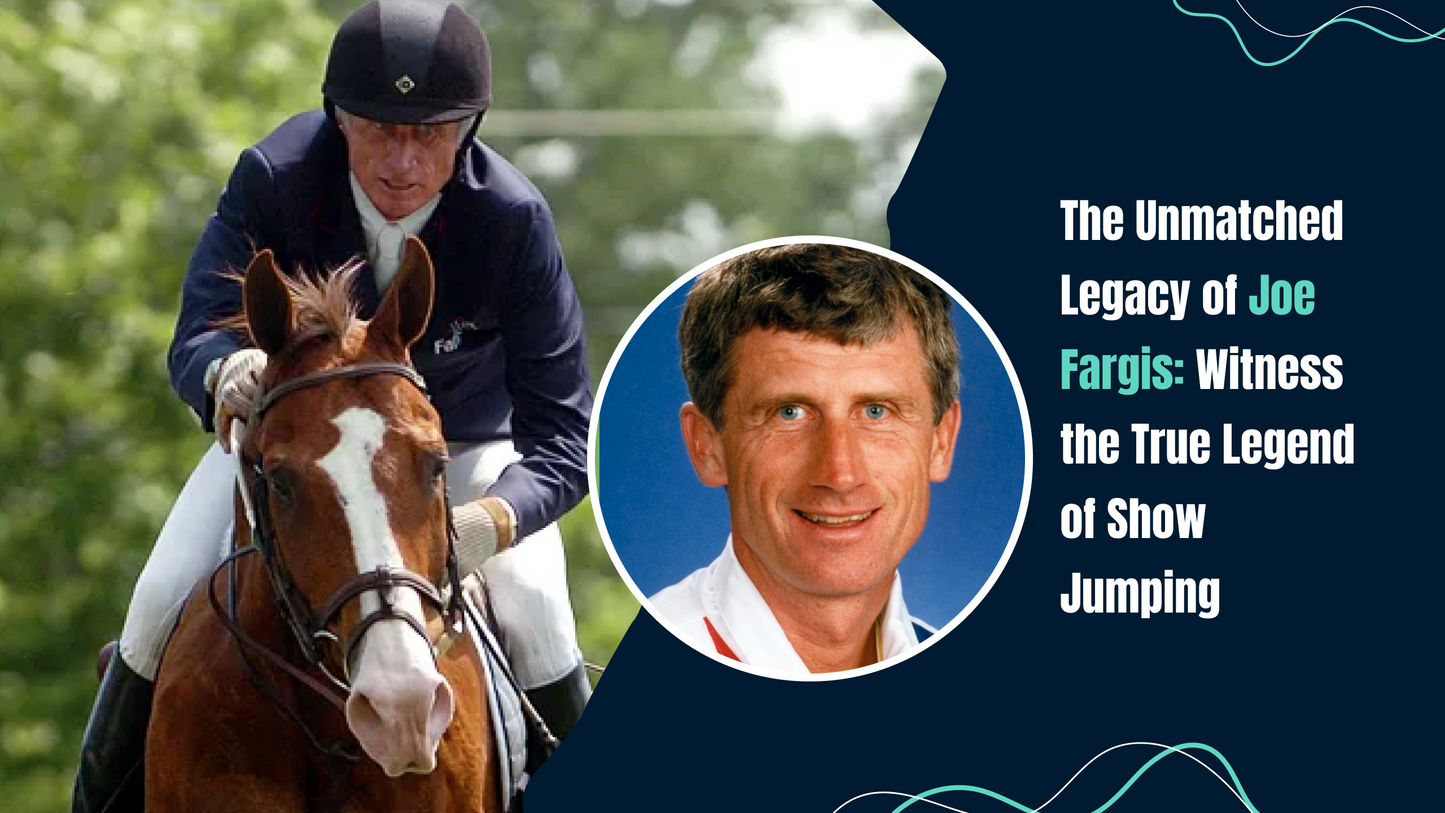 When it comes to the world of show jumping, one name stands above the rest – Joe Fargis. Renowned for his exquisite skill, enduring influence, and stellar achievements, Fargis has forever etched his name in equestrian sport history. An Olympic gold medalist and a true ambassador of the sport, Fargis is a testament to the power of dedication, grit, and love for the equestrian arts.
Joe Fargis' Journey to Success: From Humble Beginnings to Olympic Glory
Fargis' journey to becoming a show-jumping legend was not handed to him on a silver platter. It was a path marked by an insatiable passion for the sport and an unwavering commitment to excellence. His talent became evident from his early life in Virginia, where he started riding at a tender age. His growth into an exceptional rider is a testament to his rigorous training, innate talent, and relentless drive to succeed. His crowning glory was undoubtedly his double-gold victory at the 1984 Olympics, which catapulted him to international fame. 
The Skills and Techniques that Made Joe Fargis Stand Out in Show Jumping World
Fargis is revered for his unique riding style and profound understanding of his equine partners. His riding is characterized by an unrivaled blend of finesse, precision, and an intuitive connection with the horse. Fargis' ability to guide his horses through challenging courses with fluidity and grace under pressure is a testament to his advanced training methods and his deep understanding of the psychology and wellness of the horses he worked with.
Unforgettable Moments: Relive Joe Fargis' Most Memorable Show Jumping Performances
Fargis' illustrious career is punctuated with many unforgettable moments. His performances at the Olympics, particularly his double gold triumph in 1984 on Touch of Class, and numerous major competition wins have made him a household name in the equestrian community. These iconic victories showcased not just his remarkable riding skill but also his ability to form winning partnerships with his horses.
Influence on the Equestrian World: How Joe Fargis Shaped the Future of Show Jumping
Beyond his accolades, Fargis' legacy lies in his influential role in shaping the future of show jumping. As a revered coach and mentor, he has guided countless young riders, imparting his knowledge and instilling a deep respect for the sport. His emphasis on the rider-horse connection and the fundamentals of riding has influenced an entire generation of show jumpers.
The Enduring Legacy: Why Joe Fargis Continues to Inspire Generations of Riders Today
Today, Fargis' impact is as vibrant as ever. His career serves as an inspirational blueprint for young, aspiring riders. The lessons from his career - dedication, respect for the sport, and the importance of understanding one's equine wellness continue to resonate. His legacy lives on in the heart of every rider who aspires to reach the zenith of this compelling sport.